What We DoElectrical Works
Installation, Testing & Commissioning of Electrical Equipments like Switchgears, MCC panels, Transformers, Aux Boards, Capacitor Banks, Protection Panels, RMU from 230V to 132KV.
Laying and Termination of Cables from LV to 33 kV
Installation of Small power and lighting system Indoor & Outdoor – LED & Conventional Lighting and Lighting poles and Distribution Boards.
Installation of Extra Low Voltage ( ELV) system Like Access Control, CCTV, PA & Voice Alarm System, Parking Management system etc.
Structured Cabling Wiring etc
Fire Alarm Installations ,Testing and Commissioning works
Solar Energy installation works as per DEWA regulations.
Installations of Cable Trays- Ladder & Perforated Type, Trunking , GI Conduits & Wiring for Lighting and Power & ELV Systems
Preparation of Sld and Panel Board schedule.
Cable Laying works, Glanding and Terminations- LV and MV up to 11 KV.
First Fix, Second Fix and Final Fix.
Installation of Motors with Cable Glanding and Termination.
Testing and commissioning works
Installation of Building Management System.
Performing Thermography with full report.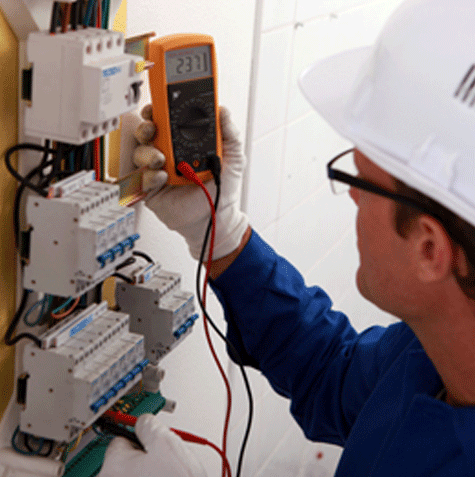 What We DoMechanical – HVAC Works
Installation of all types of Ducts (Insulated, pre insulated, fire rated)
Installation of MSFDs,Silencers, Louvers etc
Installation of all chilled water pipes with all valves and accessories.
Installation of chilled water pumps & controls.
All Kind of Insulations on Ducts .
Installation of Air Cooled & Water Cooled Chillers,Installation of grilles, diffusers,registers & louvers,Installation of gauges, labels ID bands etc.
Solar Energy installation works as per DEWA regulations.
Installation of JET Fans Extract Fans, Smoke Extract Fans, Pressurization Fans..
Installation of all types of A/C machines such as FCUs, AHUs, and FAHUs.etc.
Testing and Commissioning works
What We DoMechanical – Plumbing works
Installation of all types of water supply Piping and accessories such as UPVC, PPR, and HDPE.etc.
Installation of all types of Piping and accessories Drainage systems.
Installation of different types of pump sets (Booster, Transfer, Submersible)
Installation of manholes, gully traps, Floor Drains, Sanitary wares.
Installation of water tanks.
Installation of all types of shutoff valves, pressure reducing and balancing valves.
Installation of Filtration system
Painting and Leveling
Testing & commissioning works for water supply, drainage and storm water systems.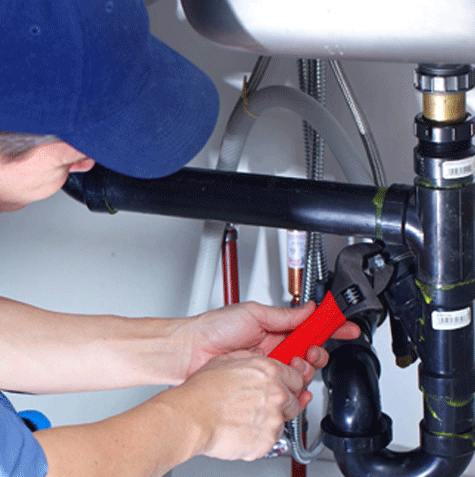 What We DoEngineer and Contracting Works
Codes and standards being followed;
Design conditions for mechanical systems (indoor conditions, outdoor conditions, fresh air allowances, exhaust allowances, smoke control parameters); duct and pipe sizing criteria
Capacities of mechanical systems;
System capacities of electrical;
Sizes of tanks for pluming;
Other information relating to systems that affects the design.
Tenant provisions and base building provision
CCTV / Security
Access Control,BMS,Telecommunications,Design criteria

Shop drawings

Once the design is approved by the appropriate stakeholders, will initiate the detailed shop- drawings phase whereas every element of the MEP design is detailed to enable our project team to procure, and install from.
Builders work drawings are prepared and coordinated with the architect and structural engineers.
Coordination "hot-spots" will be modelled in 3D.

Typical 3D Coordination for Plantroom Floor

Power,Telephone,Fire Alarm,Security/CCTV,Chilled Water,Air diagrammatic,Drainage
Domestic water,Fire fighting,Smoke management,Earthing,Building Management System

Equipment layouts of;

Substations,LV Rooms,Communications Rooms,Generator rooms
Energy Transfer Station,Mechanical Plant room,Pump Rooms,Tank Rooms

Plan views for:

Air Conditioning and Ventilation,Drainage,Water,Electrical Lighting,Electrical Power,Telecommunications
Fire Alarm, Voice Evacuation and Emergency Lighting,Security and Access Control,Low Current Systems,Lighting Protection and Earthing,Fire Protection,NOCs and Approvals from DEWA .